Byobu Exhibition (Byobu Matsuri/Gion Festival)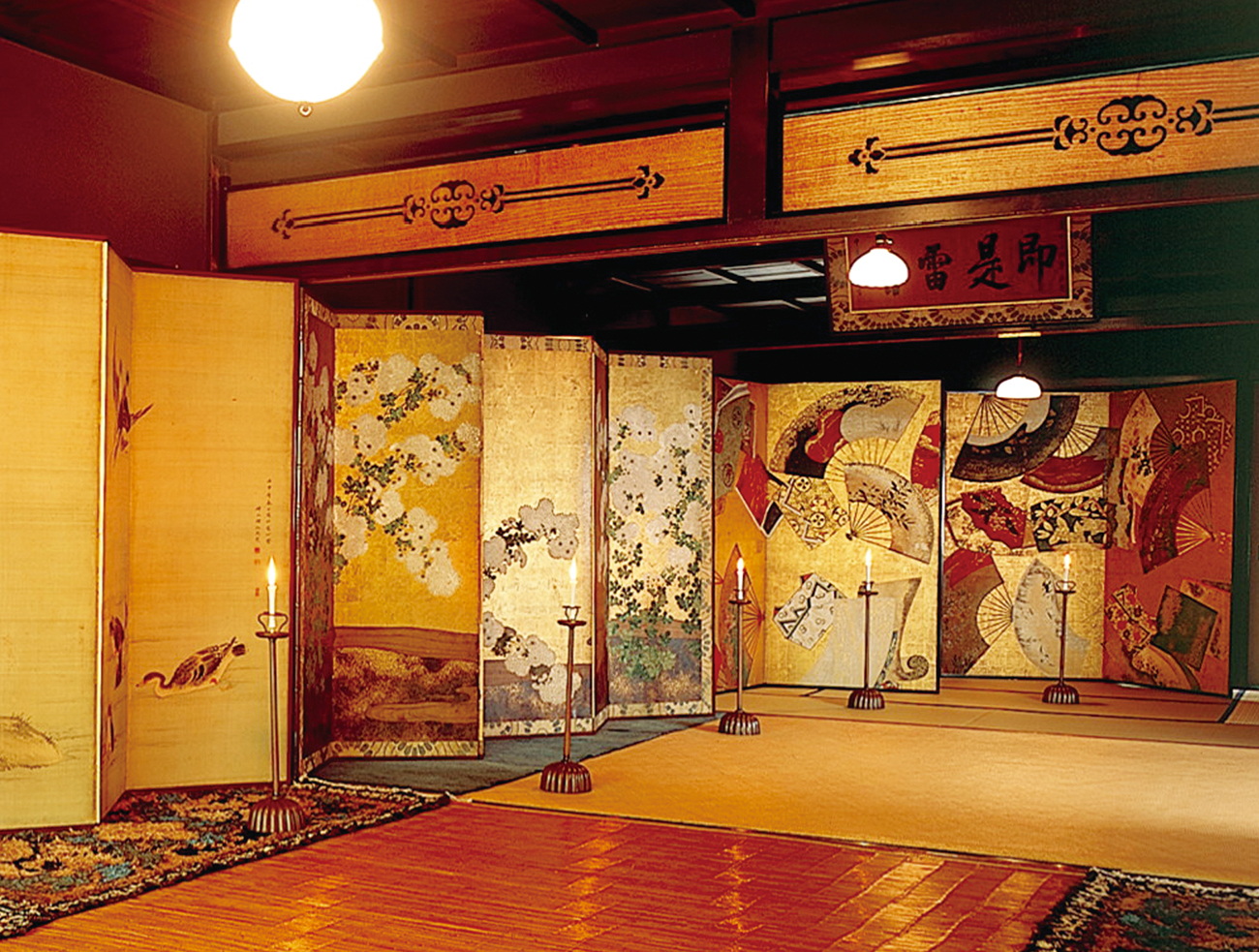 Byobu matsuri is a traditional customary practice where houses in the yamahokocho (neighborhoods with yama or hoko, floats of Gion Festival) open their doors and show byobu (folding screens) that they possess to the public. Though the number of houses that participate in byobu matsuri have decreased due to the decrease in machiya, ten-odd houses still continue this custom.
The Sugimoto Residence will exhibit their byobu which have been handed down in the Sugimoto family during the following three periods: The 1st period is three days from July 10, the day those yama and hoko are constructed; the 2nd period is during the yoiyama (the three nights preceding the yamahoko junko parade) of saki-matsuri from July 14 to 16; and the 3rd period is during the yoiyama of ato-matsuri from July 21 to 23.
Notably, the byobu "Autumn Grasses" by Sotatsu Tawaraya will be exhibited during the 2nd period, and the exhibition time will be extended until 9 pm, since the Sugimoto Residence is located in the Yada-cho, the neighborhood that houses the "Hakuga-yama" of saki-matsuri. From 7:30 pm, there will be a lighting of a stone lantern in the garden designated as a National Site of Scenic Beauty and visitors can enjoy the tasteful garden of olden days.
* Photos are to give an image of the exhibition. Actual exhibits may differ.
Date and Time:
<1st Period>
Tuesday, July 10 – Thursday, July 12, 2018 13:00 – 17:00
<2nd Period>
Saturday, July 14, 2018 16:30 – 21:00
Sunday, July 15 – Monday, July 16, 2018 10:30 – 21:00
<3rd Period>
Saturday, July 21 – Monday, July 23, 2018 13:00 – 18:00
Venue:
Sugimoto Residence (Important Cultural Property)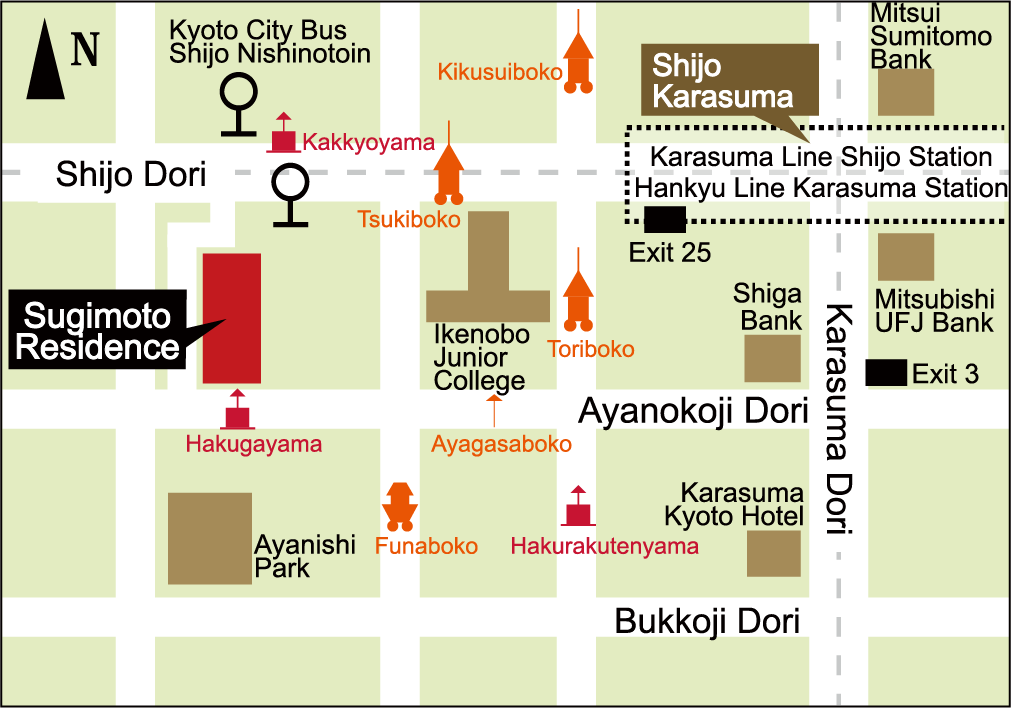 Entrance Fee:
<1st & 2nd Period> 1,500 yen (800 yen for high school students and under)
<3rd Period> 1,000 yen (800 yen for high school students and under) as a donation to the preservation efforts of the properties
Remarks:
– No reservation is needed.
– We ask visitors to enter the residence with socks for the protection of cultural properties.
– Taking photos of the exhibits are prohibited.