Exhibition of Decorations for Hinamatsuri, the Doll Festival in 2020
Sunday, March 1 – Sunday, March 22, 2020
(Days Closed: Monday and Tuesday except March 2 and 3)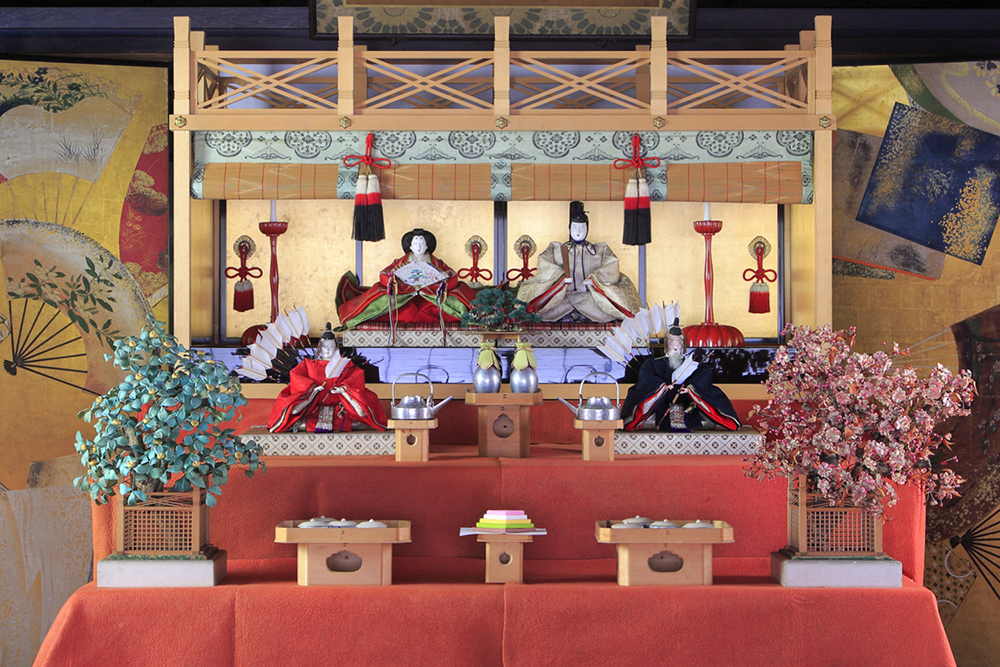 The characteristic of the Sugimoto family's hina dolls is Yusokubina, which the Kyoto merchant class people preferred and that represents the Imperial Palace culture. In the exhibition, the Yusokubina of the late Edo period, which survived the Great Genji Fire that destroyed the main house by being protected by kura (granary), Genjiwakugoten Yusokubina of Meiji-era, as well as a court lady doll with a Japanese spaniel of Showa-era are exhibited. Additionally, Kyohobina and Kokinbina of the late Edo period, which were presented from the parents' home in Fushimi of the 9th head's wife in 1977, are also displayed. Visitors can enjoy the transition of hina dolls from Kyoho-era (1716 – 1735) of the Edo period to the Showa-era in the Sugimoto Residence which chronicles the history of one and a half centuries.
Date:
Sunday, March 1 – Sunday, March 22, 2020
(Days Closed: Monday and Tuesday except March 2 and 3)
Open Time:

13:00 – 17:00 (Last Admission: 16:30)

* From March1 to March 3, we will open at night. Open Time: 13:00 – 19:30 (Last Admission: 19:00)

Venue:
Sugimoto Residence (Important Cultural Property)
Entrance Fee:
1,500 yen (800 yen for high school students and under) as a donation to the preservation efforts of the properties
Remarks:
-No reservation is needed.
-We ask visitors to enter the residence with socks for the protection of cultural properties.